I'm beyond excited to share today's post with you! We all know New Year's Eve is about making new goals, resolutions, and of course, to have yourself a good time with a party to celebrate. However, this is a New Year's Eve celebration I'll never forget. I traveled from Las Vegas, Nevada to Seattle, Washington for a weekend of memories with some of my closest friends. One of the bride's sisters, her fiancé and I ventured an estimate of two hours away to Woodland, Washington where the wedding was held at the Empress Estate, a gorgeous property that sits on a hill overlooking the beauty of the Pacific North West.
A short walk from the estate is a separate new building where the ceremony and reception took place. The beautiful building included plenty of space for all the nights' events, chandeliers, a stone fireplace, a luxury bridal room, a grooms room, a full bar, and tall windows looking out to a wrap-around deck and stunning sunset view. The bride and groom were the second couple to use this building for saying their I do's.
After the graceful ceremony, the party began. They had a sit-down dinner that was truly lovely, and the celebration toasts were witty and emotional. The DJ kicked into high gear for the cake cutting and continued for the other special moments throughout the night. The groom got iced by the bride during the garter toss, and of course, he had to chug the beer before tossing the garter into the crowd. The bride completed her bouquet toss from the bridal room balcony that overlooks the venue. I made sure to stay clear at this moment. Yes, this time around I'm single, but I'm so not interested in the dating scene, let alone to enter marriage life. The outside photo booth received a ton of attention, and also included a video feature where you could create a short video message for the newlyweds. My friends and I made sure to take full advantage. The newlyweds prepared for the clock to hit midnight with a champagne tower and soon enough, the countdown was happening. 3...2...1...HAPPY NEW YEAR!!! To complete the late evening, all the guests held sparklers as the bride and groom exited the venue to head to the estate for their first night as husband and wife.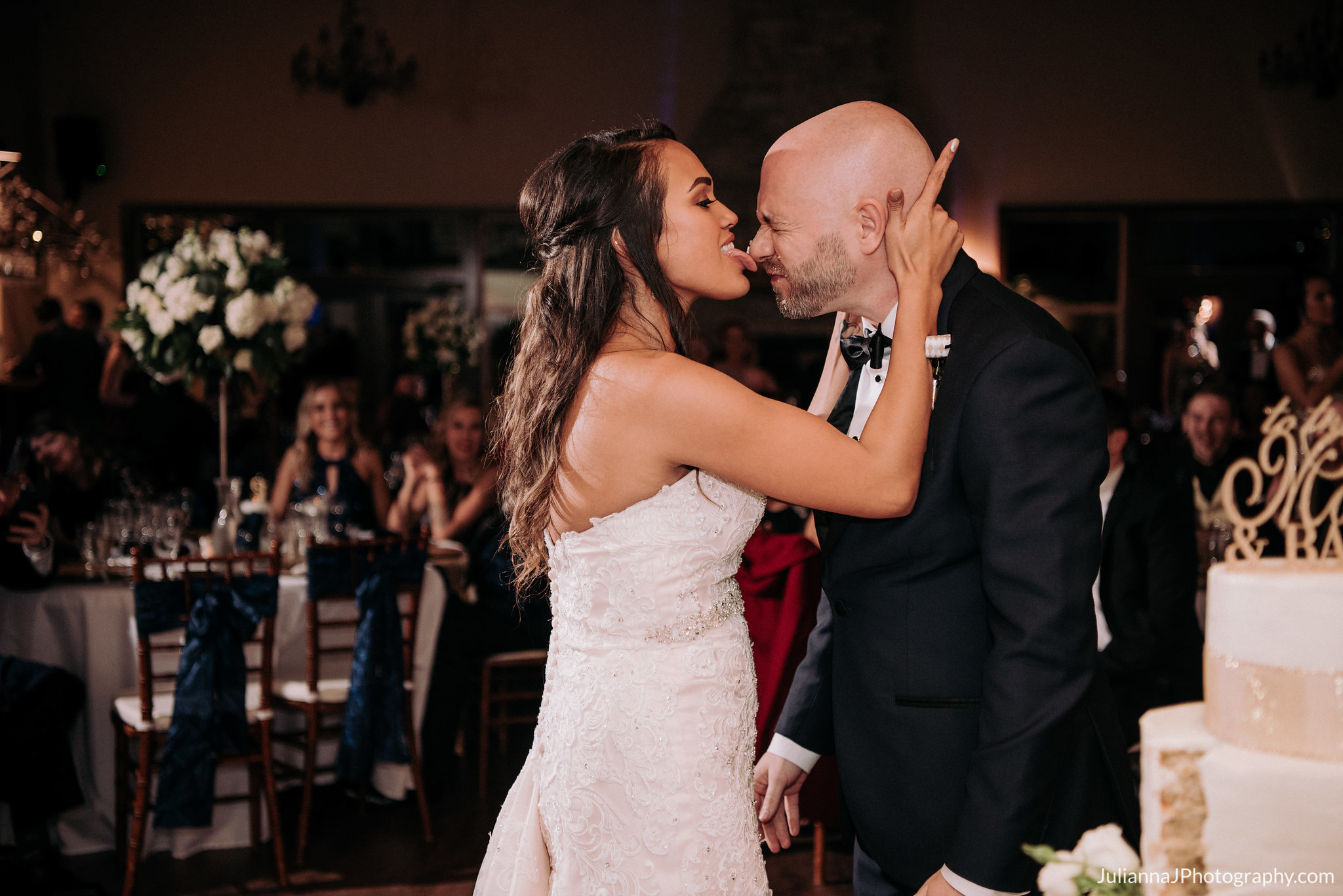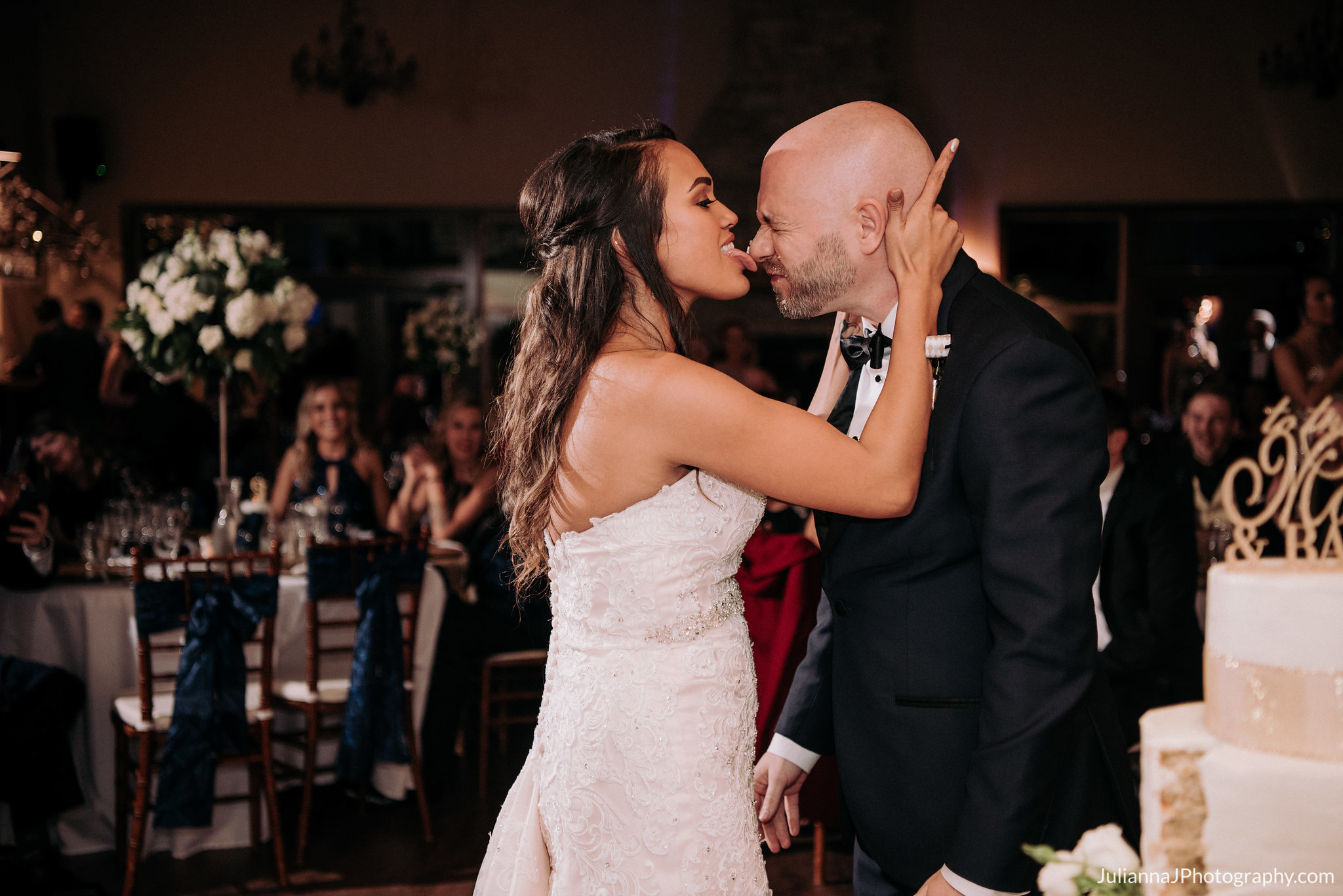 My friendship with this breathtakingly beautiful bride is unexplainable, and we like it that way. From the moment we met, we instantly became close friends and have shared many amazing moments together. The photos above of us dancing hand-in-hand show our pure happiness to being such great friends. Even our dresses getting stuck together was a sign we'll be friends forever. I was exceeding honored to stand beside her as we both fought back nervous, and tears when expressing her love and commitment to the man of her dreams. The many moments throughout the night will never be forgotten. This couple is a match made in heaven, and I wish them all the happiness and love this life has to offer.

Congratulations, Sue and Colin!

Love,
Kimberly
Tux: Nordstrom
Gown: Romashka Bridal
Bridal Shoes: Badgley Mischka
Bridesmaid Dress: Sorella Vita
Photographer: Julianna J Photography
Second Photographer: Iron & Rye
Venue: The Empress Estate - Woodland, WA