Although it's quiet and peaceful, I arrived at the stunning Swans Trail Farms venue in Snohomish, Washington with my heart beating fast from anxious excitement. In just a few hours, my best friend will be walking down the aisle to marry the love of her life. The soon-to-be bride and groom planned the wedding to be on their four-year anniversary, which makes today even more special. It just so happens that it's also mine and my boyfriends six month anniversary.
The rustic elegance of the venue was perfect for making the bride and grooms wedding dreams come to reality. A renovated barn sat alongside the Snohomish River with scenic views of Mt. Baker and the northern Cascade Range. It also overlooks a large pond and wetland area fed by a breathtaking waterfall and stream.
The reception was a short walk away into a covered facility. The inside included a large stone fireplace, lots of windows for natural lighting, beautifully finished hardwood flooring, and elegant chandeliers were hanging throughout. Space was perfect for several dining tables, a bar, a dance floor with a DJ and lighting system, and a sweetheart table for the bride and groom. There was also room for a photo booth with props and a table with the couples photos.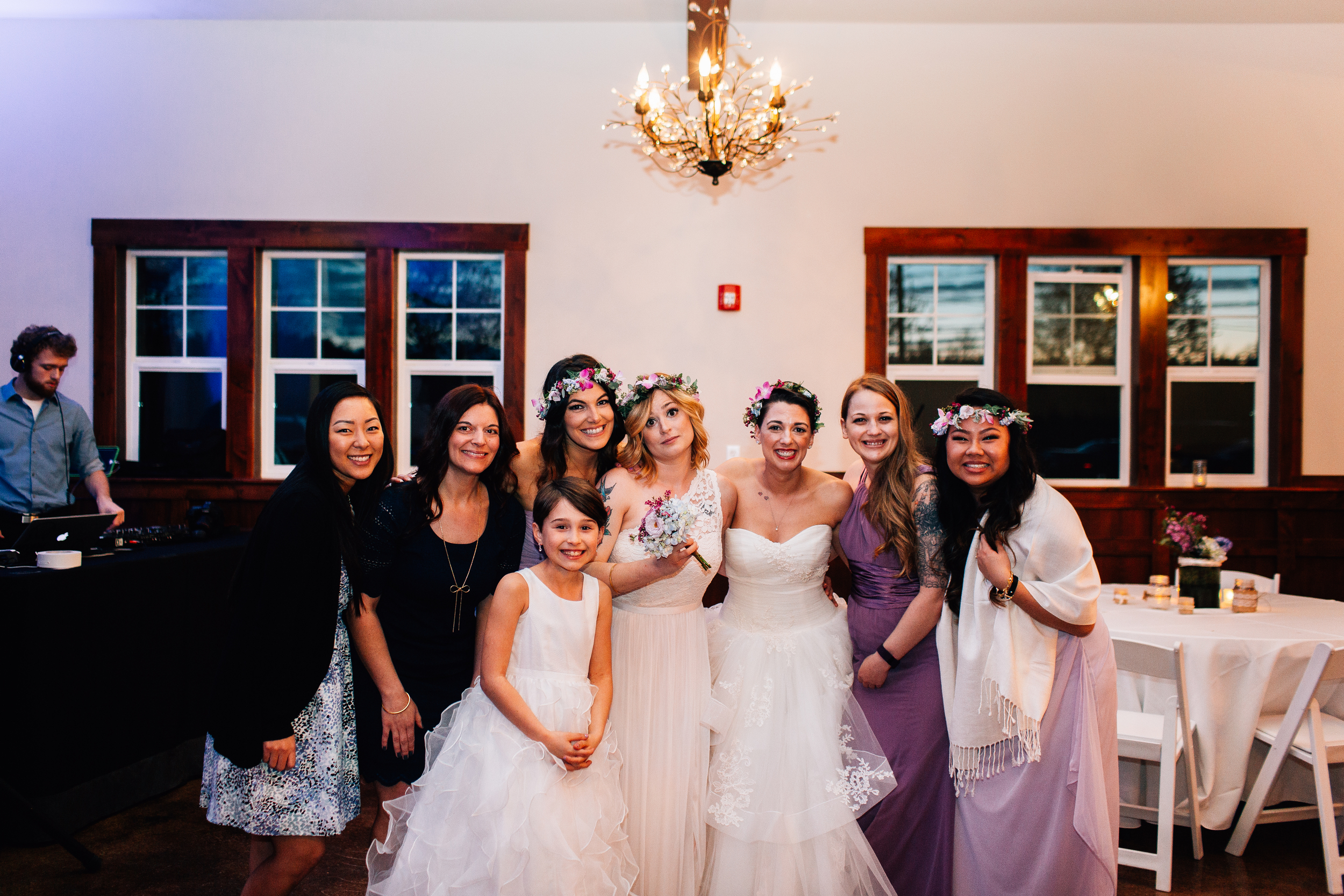 The wedding was an incredible success. The ceremony was romantic with a touch of comedy, the BBQ food was delicious, the DJ played lots of dancing tunes, and the photo booth received a lot of attention. To finish off the evening, all the guests held sparklers as the bride and groom exited the venue.
It was my first time being a bridesmaid, and it does takes a lot of commitment, but it's so worth it. I am beyond thankful I had the honor to be there for all of those special moments during the wedding process. From the bridal shower and the wedding decor craft days to the bachelorette island getaway to the big wedding day. Standing up at the alter, able to watch and be a part of her big day was not only emotional but a moment I'll cherish forever. There's nowhere I'd rather be, and I wish the newlyweds all the happiness in the world.
Love,
Kimberly